MiDe principal investigators (PIs)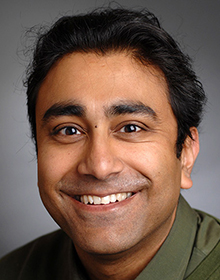 Dipanjan Chowdhury, PhD
Chief, Division of Radiation and Genome Stability
Co-Director, Center for BRCA and Related Genes
Dipanjan Chowdhury, PhD, is Chief of the Division of Radiation and Genomic Stability in the Department of Radiation Oncology at Dana-Farber and a Professor of Medicine at Harvard Medical School.
The Chowdhury Lab investigates how human cells sense and repair DNA damage. Their work therefore focuses on how cells maintain genome integrity. Through genetic, biochemical, and proteomic approaches, as well as collaboration with structural biologists, computational biologists, and mouse geneticists, they aim to achieve better understanding in cancer etiology and the development of effective cancer diagnoses and therapies. Whether it is searching for potential treatments to radiation exposure, or the causes and treatment of ovarian cancer, Dr. Chowdhury's team strives for research that makes a positive impact.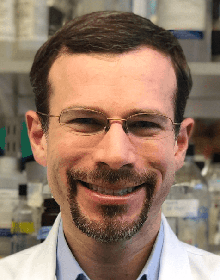 Kevin Elias, MD
Director, Gynecologic Oncology Laboratory
Kevin Elias, MD, is a surgeon, laboratory scientist, inventor, and technologist. He currently serves as the Director of the Gynecologic Oncology Laboratory at Brigham and Women's Hospital, Assistant Professor at Harvard Medical School, and as a visiting faculty member at the Koch Institute for Integrative Cancer Research at Massachusetts Institute of Technology.
Dr. Elias's research revolves around using orthogonal approaches to solving complex systems problems, both in the clinic as well as the laboratory. Examples include combining machine learning and next generation sequencing technologies to produce models for early diagnosis of cancer, using big data to deploy enhanced recovery after surgery protocols that span surgical disciplines and technologies, and designing nanotechnology to deliver gene-editing programs for precision oncology.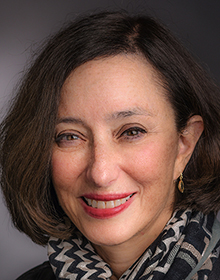 Judy E. Garber, MD, MPH
Chief, Division of Cancer Genetics and Prevention
Co-Director, Center for BRCA and Related Genes
Judy Garber, MD, MPH, is the Chief of the Division for Cancer Genetics and Prevention at Dana-Farber Cancer Institute and a Professor of Medicine at Harvard Medical School. She also consults with the Pediatric Cancer Genetic Risk Program at Dana-Farber/Boston Children's Cancer and Blood Disorders Center.
Dr. Garber conducts research in clinical cancer genetics, with a special focus in the genetics of breast cancer. She has played a major role in the development of national guidelines in cancer genetics. She is also a leader in research into the characteristics and treatment of triple negative breast cancer, the most common form in women with BRCA1 mutations. Her translational research focuses on the evaluation of novel agents targeting DNA repair defects in breast cancer, including PARP inhibitors for treatment and prevention of breast cancer and other BRCA-associated cancers.
MiDe research team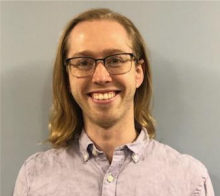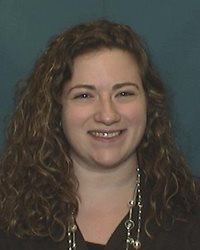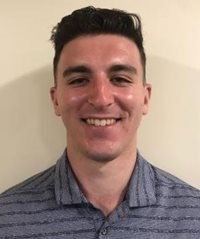 Supporting organizations
Mighty Moose Foundation
Teal Foundation
Deborah and Robert First Family fund
Minnesota Ovarian Cancer Alliance
Team Detect Me If You Can
Massachusettes Life Sciences Center